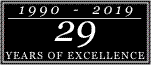 TABLE OF CONTENTS

Screen Door Latches

---

Merit Metal Products

Merit has been producing fine brass hardware since 1876 and they still make it the old-fashioned way. These screen door latches are sturdy and built to last. The style and appearance is traditional and understated, like the century homes for which they were designed. If you want quality and simplicity, then Merit is a great choice.


New! We now offer the option of pre-mortising your Merit latchset, greatly simplifying the installation.
See Special Offer!

Merit 20356 Screen Door Latch

A ½" X 2" square mortise lock body with a 1½" backset, a 1-5/8" diameter solid brass knob, a 2" long lever with a 1" projection, 3/16" X 1-1/4" X 4-1/4" escutcheons made from solid extruded brass & sliding spindle lock


---

---
---

Von Morris Screen Door Latches

Introduced in March of 1997, this beautiful piece of screen door hardware was designed by the same company that makes our hinges. If your desire is for an elegantly stylized screen door latch with a luxurious look and feel, you won't be disappointed with this choice. Available in either a knob X lever or lever X lever configuration.


New! We now offer the option of pre-mortising your Von Morris latchset, greatly simplifying the installation. See Special Offer!
Von Morris 8000 Buckingham Trim

½" X 2" square cast iron mortise lock body with 1½" backset, 1¾" diameter forged brass knob, 2½" long lever with 1¾" projection, 3/32" X 1- 1/4" X 6" domed-end wrought brass escutcheons and rack & pinion drive deadbolt


---
Von Morris 8020 Earlham Trim

The Earlham trim features oval trim and an egg knob X lever or lever X lever configuration. This would be a good choice if there is an oval trim feature on your entry door hardware. The lock body and lever are the same as the Buckingham, but with 3/32 " X 1½" X 5½" oval wrought brass escutcheons

8020

To Top

Call for a Quote 330-297-1313 or email your question